MORE BUY SELL TRADE!
Scimitar Springs Arabian Distance Horses
Always a few for sale, yearlings to mature, green to finished trail horses. Most are by our double IAHA Top Ten Champion Gray Smokey+ who has sired four different IAHA National Champions in both competitive trail and endurance.
Email:
Scimitar Springs
.
Call or write for quotes or just to talk horses and trail riding. Marybelle and Dwight Cooper. 699 E. 475 Rd., Lawrence, KS 66047.
785-748-9827
CORARY SZYBKI STANDING AT STUD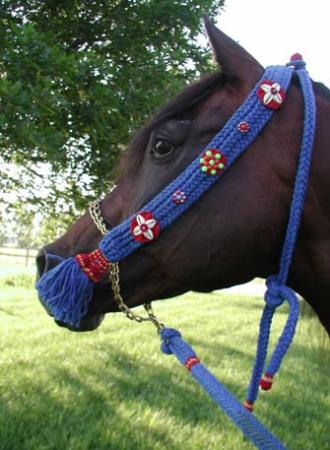 Beautiful, fast, smart, sensible and very sound. Everything you want in a distance horse sire. Polish bloodlines. Winning track record. Double WitezII, son of Sambor. More than 25 reg. offspring including another track winner, Hardmoney Dan.
$ 500 to all mares. $ 100 discount to members of MOTDRA, AERC. AI and cooled shipped semen available. BayRab Acres, 913-557-2469, 913-731-5947, email: paus@prodigy.net
Visit our website for photos of beautiful 2005 Szybki foals!BayRab Acres
GORGEOUS Gold Red Chestnut Arab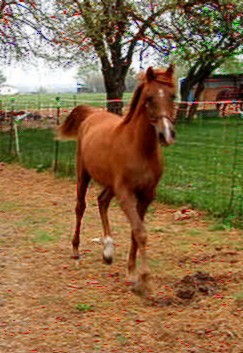 BRA Gold Flame Szybki, reg. Arab, soon to be gelded. If you want a stallion prospect, get him ASAP!
sire: Corary Szybki
dam: Brokenmoon Latifa
Flame is personable, a fabulous mover, great sporthorse prospect. Very
"huntery" looking. He's also going to be very BIG.. his knee to coronet band measurement is 16".... which should translate close to 16H tall.
see more Flame pix at http://pages.prodigy.net/paus
Chris Paus 913-731-5947 paus@prodigy.net
ANGLO ARAB Gelding for Sale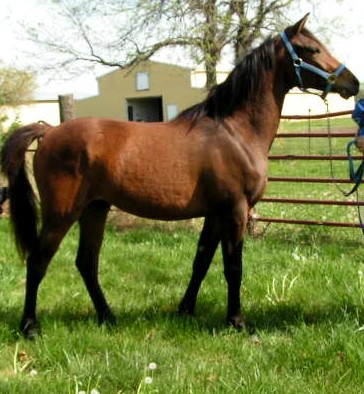 BRA Fullmoon Surprize a 2 YO reg. Anglo Arab gelding. Very kind and smart. Easy to work with. Training will be a breeze! Moon has great sporthorse potential, endurance or would be a great best horse friend.
Sire: Tattered Flag (TB)
Dam: Brokenmoon Latifa (Arab)
He will be about 15 to 15.1H tall and very sturdy. Moon has EXCELLENT FEET if you are a 'barefooter.'
see more pictures at: http://pages.prodigy.net/paus
Call Chris at 913-7315947 or email paus@prodigy.net
DISTANCE & BEGINNING RIDING LESSONS
Arabian and Anglo-Arabian horses for trail, distance, sport and pleasure. We have beautiful horses who have the substance and bone to ride and perform. 913-557-2469. 34805 W. 263rd St., Paola, KS 66071
ALSO OFFERING RIDING LESSONS... BEGINNING HORSEMANSHIP AND BEGINNING DISTANCE RIDING. ONE OR TWO DAY CLINICS FOR SMALL GROUPS OR RIDING CLUBS.
visit us online at:
BayRab Acres
email:
Chris
I